Tianjin Design Week 2015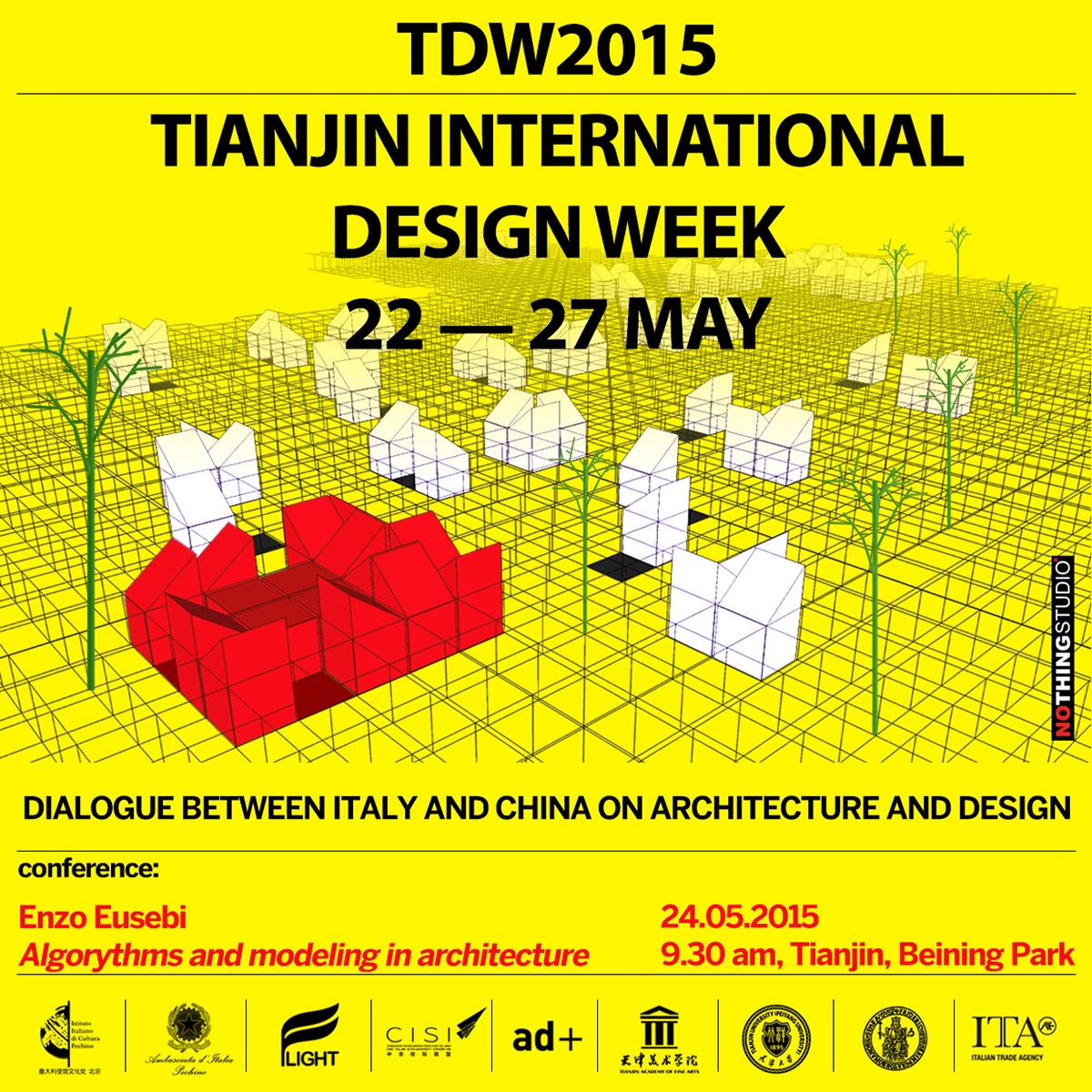 Enzo Eusebi took part in the Tianjin Design Week on the theme "Algorythms and Modeling in Architecture".
The second edition of Tianjin International Design week will be hold in Tianjin  (may 2015). An event that presents and compares works of international design protagonists, companies, designers, students and universities, and that aims to make the cities aware of the excellence of contemporary design.
The Exhibition area covers over 8000 square meters in a city park that is over a hundred years old, the Beining Park. The topic of Tianjin International Design Week in 2015 will be "Memories and Dreams": If we all have our own dreams, architects more than everyone else can be excellent dreamers, because they know how to put their spirits into their artistic activities, so they are doomed to shuttle back and forth between dreams, reality and memories.
Between themes of TDW 2015 one of the most important will be the one of food and design. Some of the exhibitions will explain the importance of design object that we usually need in cooking and in general linked to the sphere of food.