Nianjing Creative Design Week 2015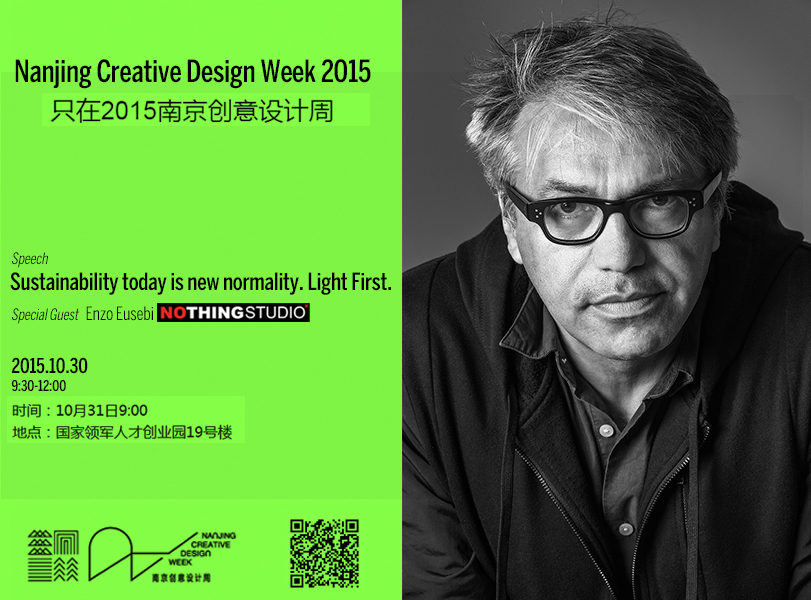 Enzo Eusebi and a delegation of Italian Designers in Nanjing for the Creative Design Week 2015 in a three days of conferences, meetings and presentations.
"A total of 14 Italian designers will attend 2015 Nanjing Creative Design Week, which kicked off on Oct 30.
During the design week, the Italian designers will discuss with Nanjing local designers on historic and modern design concepts' integration and future cooperation with their counterparts in Nanjing on creative design.
During the "Nanjing Week" at 2015 Milan World Expo, a cloud-pattern brocade-weaving work, an imitation of the famous painting Mona Lisa Smile, attracted the attention of visitors. These Italian designers were astonished by the whole cloud-pattern brocade-weaving process after visiting Nanjing Cloud-Pattern Brocade Research Institute on Oct 29.
After carrying out exchanges with more Nanjing local designers and enterprises at Taoye Ferry Port of Confucian Temple, a scenic spot in Nanjing, these Italian designers expressed their expectations for future cooperation. Repossi, an Italian designer, said that he has set up design studios in Shenzhen and Guangzhou, and he hopes very much to carry out in-depth cooperation with Nanjing local companies and designers in the future."
Enzo Eusebi (Architect of NOTHING STUDIO)
Carlo Forcolini (VP of European lnstitute of Design)
Monteforte Massimo (Clothing Designer of the Eleven Eleven Studio)
Lorenzo Perrotta (Assistant)
Andrea Maurizi (Chairman of China-ltaly Design Association (ADCI))
Cao Qian (Assistant to Chairman of China-ltaly Design Association)
Nicola Rodriguez (Staffer of China-ltaly Design Association (ADCI))
Taoye Ferry Port of Confucian Temple