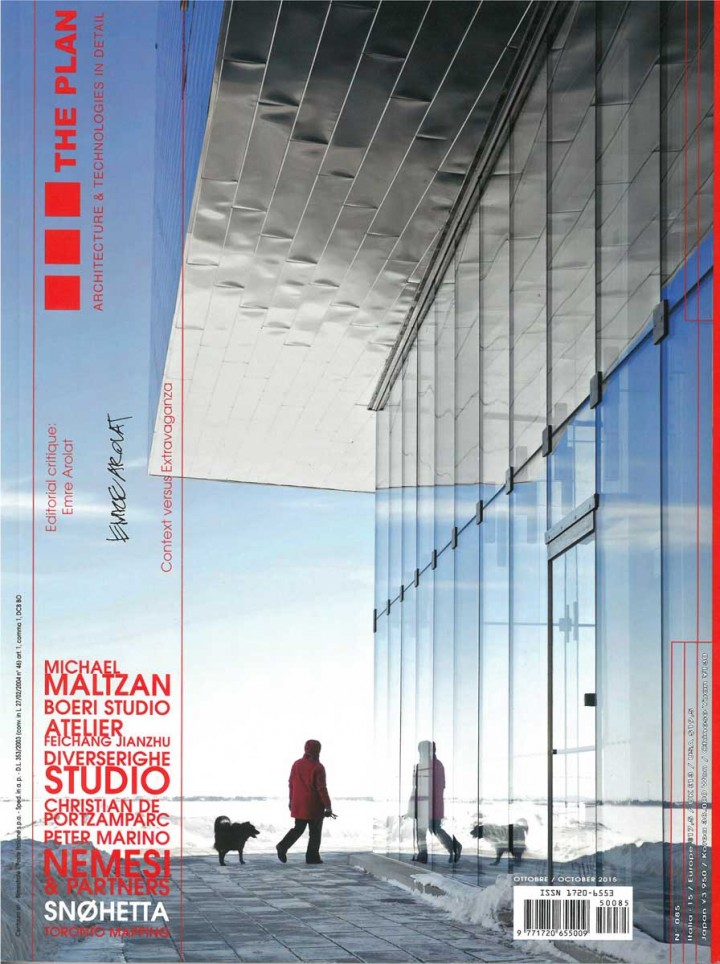 I. Mazzanti, "Il pensiero in opera", The Plan, n°85 (2015)
The northeast section of Expo 2015 hosts Globai Farm 2.0, created by the WAA (World Association of Agronomists) and CONAF (an Italian agronomy association). It is a zero-impact pavilion designed to show how farming and the food production cycle have developed to the point that today specific digitai and technological expertise are now essential.
The design was by Enzo Eusebi of Nothing Studio, which oversaw both the structural concept and the artistic design. It was based on the principles ot generative architecture, using a modular 3D grid (4x4 m) within which the shape and functions of the farm are organised according to the dictates of logistics and effciency.